Contract Development and Manufacturing Organization
北極星藥業(瓦卡維爾)Polaris Pharmaceuticals – Vacaville
完整的最先進的生物製藥生產設施。 我們在內部執行從細胞庫生產到填充和完成的所有製造過程。 我們在質量控制和質量保證方面擁有廣泛的內部能力,以確保藥品生產過程中的合規性、一致性、質量和安全性。 Polaris團隊在生成基於大腸桿菌的表達和純化系統方面有豐富的經驗,可用於重組蛋白的高水平表達。小規模的開發和優化是在搖瓶和5L工藝開發發酵罐中進行的。GMP生產是在200L發酵罐中進行的。 我們設計並實施與開發階段相匹配的客戶特定流程,並考慮到商業可行性和產品生命週期。開發和臨床前活動作為非GMP研究來執行。早期的臨床生產由合格的方法和工藝支持,遵循cGMP準則和慣例。 我們靈活的方法和利用適合階段的活動,為早期階段節省了成本,同時提供了必要的全面監管支持的合規性保證,為進一步成功推進項目進入後期階段和商業化cGMP生產奠定了基礎。
We offer a full suite of development services for biologics derived in microbial hosts using small scale fermentors, centrifuges, microfluidizers and chromatography systems.
Upstream process optimization up to 5L scale
Downstream process optimization
Process scalability testing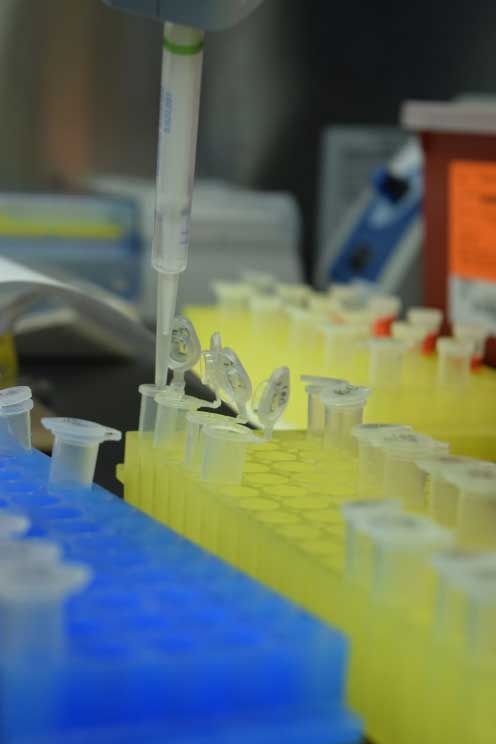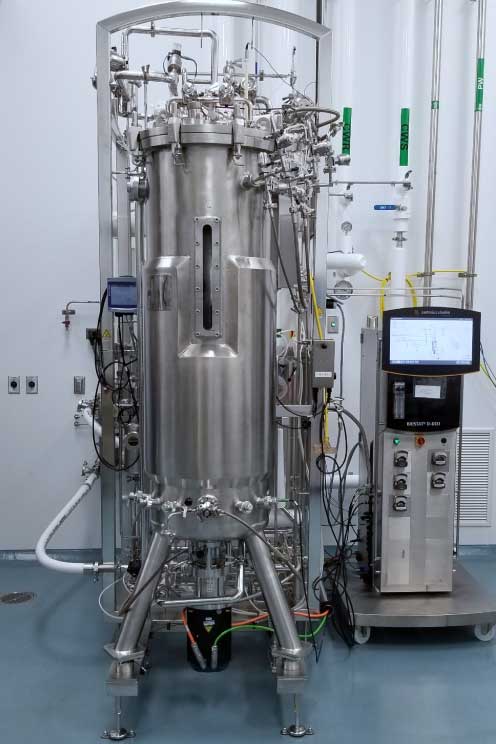 Our team has expertise in all microbial processes including cell bank generation, fermentation, harvest, and cell lysis. They are especially accomplished in the area of proficiency in inclusion body refolding.
Separate Area for Upstream Manufacturing
200L Stainless Steel (Working Volume) Fermentor
Alfa Laval Centrifuge
Microfluidics 7125-20K Microfluidizer
5 x 200L Harvest and Holding vessels
20L to 500L Single Use Buffer Preparation Tanks
Buffer and Media prep
Our team has expertise in chromatography and UF/DF. We are especially accomplished in manufacturing pegylated proteins.
Separate Downstream Manufacturing Area
3 Chromatography Skids
Tangential Flow Filtration (TFF) Systems
Dedicated Column Packing Area
20L – 2000L Single Use Buffer Preparation Tanks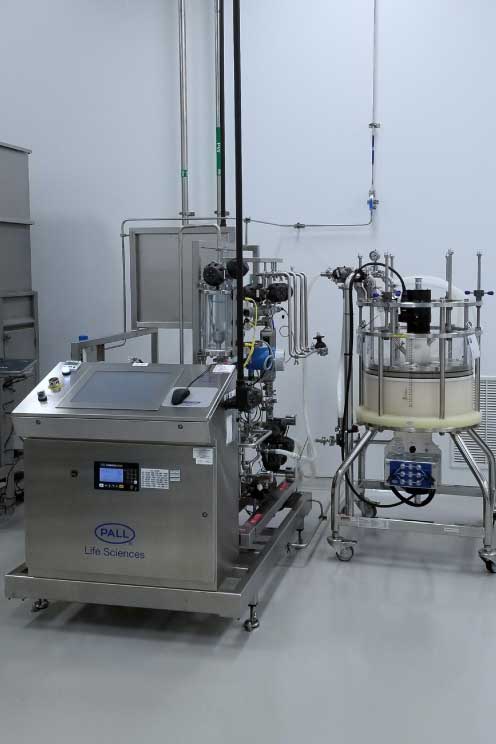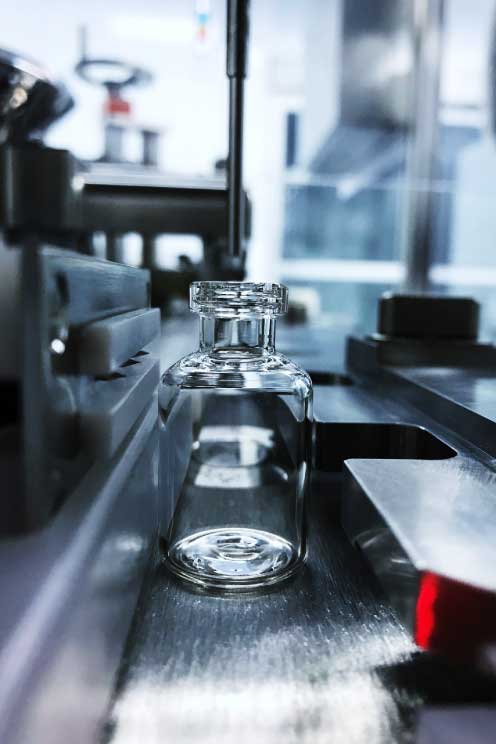 We offer exceptional fill-finish operations and can provide all necessary elements needed to deliver high-quality parental products for clinical needs.
Fill-Finish operation in an ISO 5 Environment
cGMP compliant Fill-Finish Suite
Bosch FLT Filling Machine in an Active RABS Enclosure
In-house Visual Inspection and Labeling
Up to 10,000 vials per batch filling capacity
We produce drug products following Current Good Manufacturing Practices. We have an experienced Quality Assurance Team that is committed to complying with all appropriate regulations. Our team is efficient and experienced in the release of drug product components, intermediates, and final products.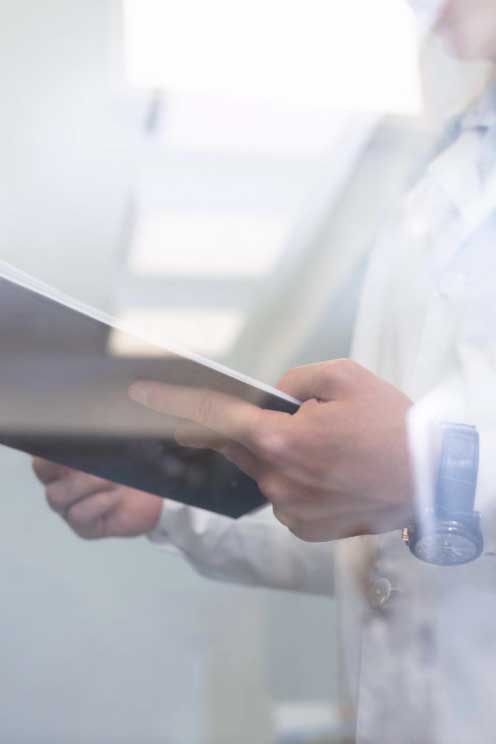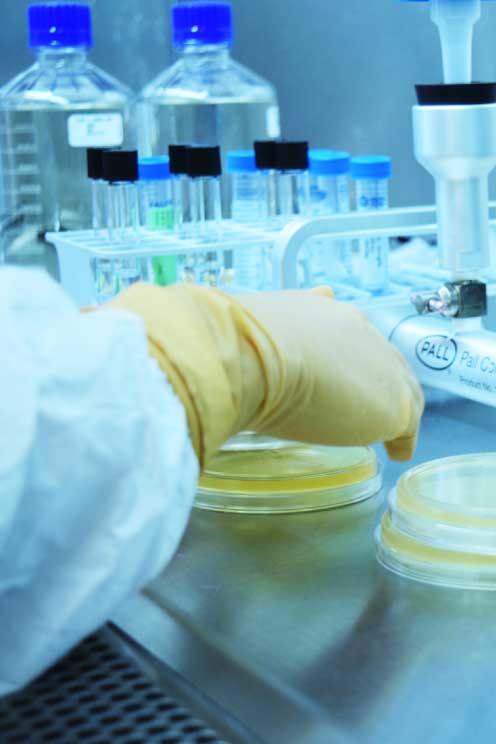 We have a comprehensive QC team with the ability to perform most Quality Control testing on site.
Quality Control Analytics Team
Analytical method development capabilities
5 High Performance Liquid Chromatography Machines
Process intermediate microbial property testing abilities.
Ability to test microbiological properties of process intermediates
Ability to perform stability testing
Ability to perform testing for product strength, potency, identity, purity, and safety
Microbiological Testing
Ability to effectively monitor the quality of manufacturing areas and utility systems
Ability to test microbiological properties of process intermediates
Stability Testing
Stability storage at multiple temperatures and time points
Continuous chamber monitoring and emergency power system
Our state-of-the-art facility is 7,500 ft2 of manufacturing space with a 28,000 ft2 total footprint. Our facility consists of two manufacturing trains, 2 QC labs, 2 PD labs, a warehouse, offices, and utility rooms. Our clean and plant utilities are validated and routinely tested supporting manufacturing and laboratory areas.
Purified Water (PW) and Water for Injection (WFI) Generation
Clean Dry Air Generation
In-House Oxygen Generation
In-House Nitrogen Generation
Automated Clean-In-Place Skids
Cooling water and Plant Steam Generation
Emergency electrical Generator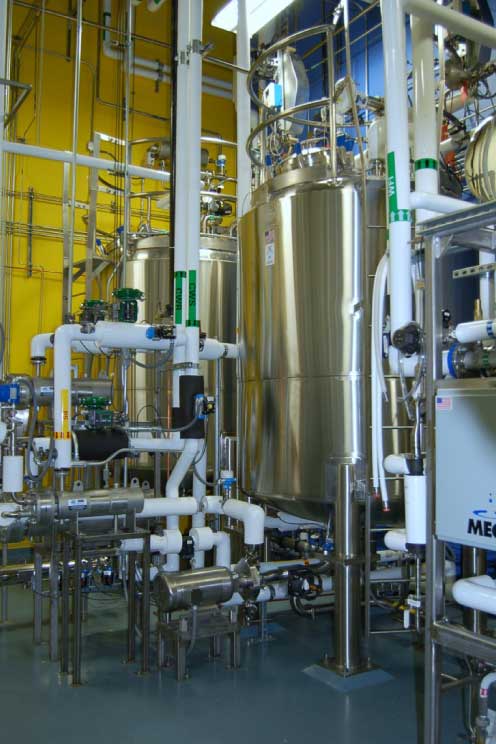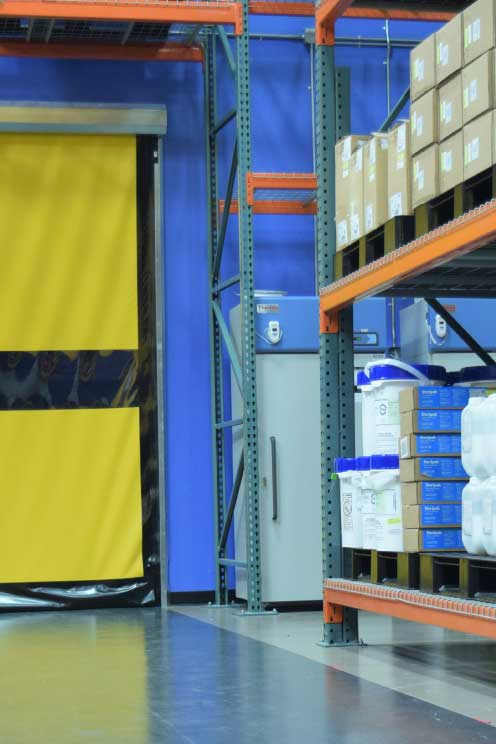 All final product and raw materials are stored in our temperature-controlled and access-controlled warehouse. Inventory is tracked in our electronic inventory tracking system for proper traceability and accountability. Final product storage is validated and backed up by our emergency backup system.