Polaris Group is a multinational biotechnology company focused on developing novel anti-cancer therapies.
Our lead drug candidate, Pegargiminase (ADI‑PEG 20), is a biologic in late-stage clinical development for a wide range of cancers, including hepatocellular carcinoma, mesothelioma, pancreatic cancer, non-small cell lung cancer, melanoma, acute myeloid leukemia and others.
Polaris Group is involved in every stage of the drug development process. Our family of companies harnesses structure-based drug design technology to create novel oncology therapies, conducts clinical studies at top-tier cancer centers worldwide and operates CGMP production facilities in Northern California and China.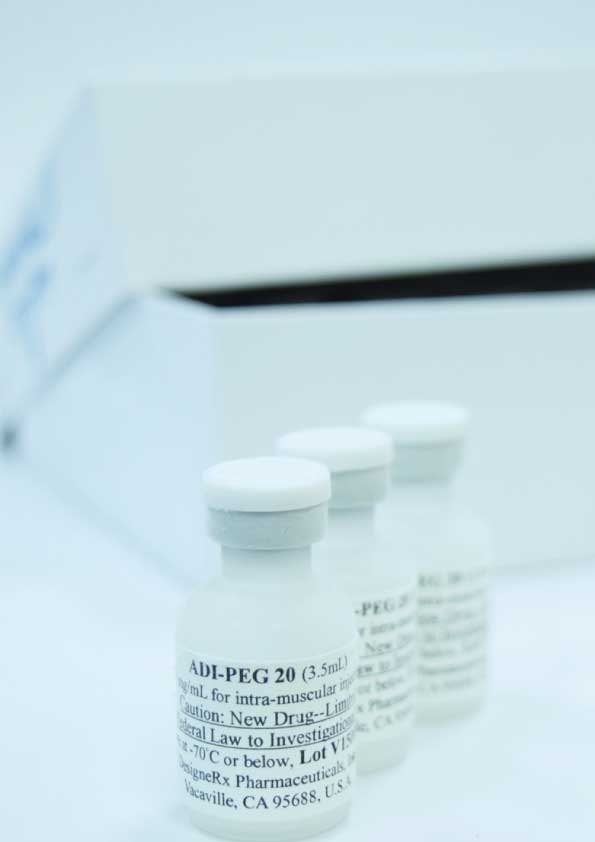 Polaris Pharmaceuticals – Vacaville
Founded in 2002. Built a cGMP facility for biologics in 2005 and has been providing Pegargiminase for all clinical studies for over 10 years. As a CMO, manufactured cGMP grade biologics for a biotech company to conduct clinical studies in the USA.

DesigneRx Pharmaceuticals – Chengdu
Founded in 2013. Acquired 68 acres in Chengdu Hightech Industrial Park in 2013. Currently building a world-class large scale cGMP facility for biologics; pilot facility projected to be validated in 2019.

Polaris Pharmaceuticals – San Diego
San Diego-based Polaris Pharmaceuticals is leading clinical development of Polaris Group's lead drug candidate, Pegargiminase. Founded in 2006, the company also conducts early-stage drug discovery, translational research and pre-clinical research for a variety of cancer indications and is executing global clinical studies for Pegargiminase.
Acting on a Metabolic Linchpin of Many Cancers
Pegargiminase is a novel therapeutic protein being developed for cancers with a unique metabolic trait: their cells are unable to create arginine, an amino acid that is essential for cancer cell proliferation and survival. Because the cells can't create arginine on their own, they must rely on arginine in the patient's plasma. But Pegargiminase deprives the cancer cells of this amino acid by converting plasma-borne arginine into citrulline. While healthy cells are able to easily convert citrulline back into arginine through a process known as the urea cycle, cancer cells are not. At the core of their deficiency is a down-regulation of argininosuccinate synthase (ASS1), an enzyme needed to synthesize arginine. To survive, the cancer cells must "rewire" their metabolism. This exerts a stress on the cells that renders them more susceptible to conventional chemotherapies. Polaris is evaluating Pegargiminase in combination with standard chemotherapies and immuno-oncology drugs. The candidate has gained orphan drug status for hepatocellular carcinoma, melanoma and mesothelioma in the U.S., also for mesothelioma and hepatocellular carcinoma in Europe.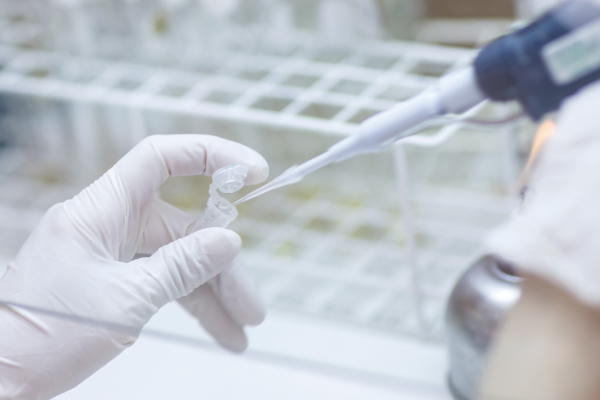 The FDA also has provided Fast Track and the EMEA has provided Protocol Assistance, allowing for the potential of expedited market approval. Polaris Group owns multiple issued and pending patents covering Pegargiminase, including patents on formulation and use.